We recognize that all our patients are unique and deserve to receive dental care that reflects their individual needs. Our experienced and talented dental team is committed to working with you and your family to create a comfortable, stress-free, and rewarding dental experience every time you visit our practice.
We are pleased to welcome you and your family, and we look forward to working with you.
---
Janet
Office Administrator
I am a UNC-Chapel Hill graduate and have worked in the dental field for more than 35 years. I am the team member who handles the adminstrative and financial responsiblities of the dental practice to make sure everything is running smoothly. With my background in teaching, I like to educate patients on how they can improve their dental health and appearance.
I enjoy interacting with our patients, many of whom I have known for years- they are my second family!
My husband Ron and I have two children and four grandchildren. I like to travel, cook, garden, hike, and do fun things with my grandchildren.
---
Michelle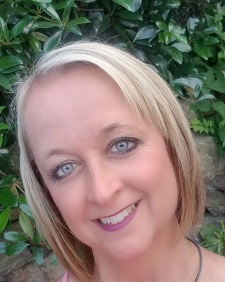 Front Desk Coordinator
I graduated from St. Charles, MO Tech School, I bring over 27 years of dental experience as a Certified Dental Assistant. I originally started with Dr. Key in 2000 and have returned over 3 years ago. I am excited about past & now present relationships with our patients. I am looking forward to many more!
As the Front Office Coordinator, I am the first voice patients hear on the phone, and smiling face at check in and out. In a down to earth, unhurried manner, I help with all aspects of scheduling, insurance and understanding your recommended dental treatment.
I currently reside in Conover, with my Fiance' Johnny. I have 2 dogs & 2 cats, all rescue! I enjoy spending time with friends and family. I stay very active from kayaking, camping, motorcycles, DIY projects & anything outdoors.
---
Molly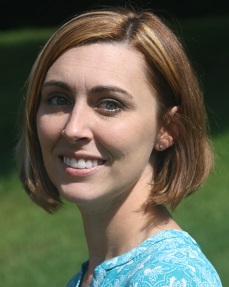 Registered Dental Hygienist
I graduated from Asheville-Buncombe Technical Community College and have over 15 years of dental experience. A person's smile is one of the first things others notice. With Dr. Key's help, my job enables me to help other achieve and maintain their best smile. I have been so blessed to have a career that I love.
During my free time, my husband and I are busy working on our small farm and we also love spending time with our friends and family.
Kim
Registered Dental Hygienist
I graduated from UNC-Chapel Hill and have more than 30 years of dental experience. My favorite part of my job is building meaningful relationships with my patients and positively influencing them toward optimum dental health. Dr. Key and our staff are a great dental team, and I'm so grateful to work with them. I value our friendships with one another, the positive work environment, and our true dedication to giving our patients excellent dental care.
My husband Mike and I live in Burke County, where we raised our son and daughter. When I'm not in the office, I stay busy with family and church. I especially enjoy spending time with my granddaughters and traveling with my husband.
---
Julie
Certified Dental Assistant
I graduated from GST Boces Technical School of Elmira, New York, and have more than 20 years of dental experience. I have always enjoyed interacting with our patients and providing them with dental care that pleases them. I also appreciate working with Dr. Key because he provides exceptional patient care in a professional environment. Our team works together toward a common goal based on mutual respect. Each member contributes, which makes for a fun and professional dental office.
My family includes my husband Jake, daughter Courtney, and our cat. I am active in my church, where I teach second- and third-grade Sunday School. I also enjoy baking, cooking, and attending British car shows.
Kelly
Certified Dental Assistant
I graduated from CPCC and have more than 23 years of dental experience. I love helping patients improve their dental health, and value the relationships that are made during that process.
My husband Chad and I reside in Statesville, NC. We were blessed with two amazing children. When I am not in the dental office, I enjoy spending quality time with my family. We enjoy hiking, camping, sports, and taking vacations together often.
---
Christi
​Certified Dental Assistant
I recently joined Dr. Key in the Fall of 2019. I graduated from NWHC, bringing 3 years of dental experience, as a certified dental assistant. Dentistry is the key to a healthy life and I am excited to be a part of a team who provides excellent comfort and care. I enjoy working with our patients and take pride in my job. I am looking forward to building new relationships with all our patients to ensure their visit with us is great!
I recently relocated from Arizona with my Fiance' Adam, and 3 children. I am excited to explore my new home in the Conover area. When I am not helping create beautiful smiles, I love to spend time with my family.